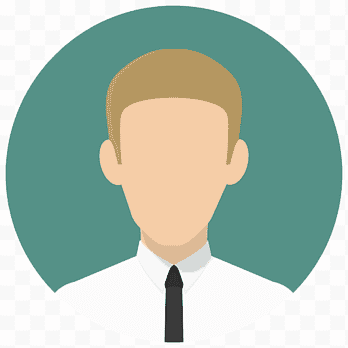 Nuno Barroso
B.E. Chem. Eng.

Managing Director


GCC Global Asset Management

Formerly a Chemical Engineer graduating from the University of NSW in Australia, and after working for Rio Tinto in the mining industry, Nuno moved to finance and financial planning, where he gained several years' experience in the finance and property market. He then co-founded Platinum Group of Companies in Australia and Malaysia, where he worked for over 10 years in international project development. Over the past 15 years he has travelled the globe extensively working with family offices and large international firms, to develop the GCC Global Investment Platform (www.theglobalcc.com ).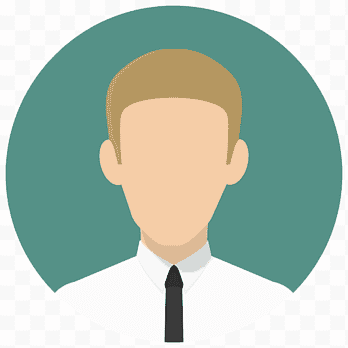 Maggie Webber
B.Ed., Dip. Teach; B. Bus. Leadership; M. Comm.

Global Foundation Advisor - Women in Business


GCC Global Asset Manager

Maggie Webber ("The Working Mother's Mentor") is a Professional Speaker, Best-Selling Author, Futurist, plus a Start-Up and Small Business Coach and Consultant. She founded her marketing and management consultancy firm over 35 years ago, providing coaching to corporations and individuals such as professional athletes, top executives, and world-renowned entertainers. She provides her clients with tools to enhance their productivity, effectively manage stress levels, build reslience and attain optimal health and work/life integration. Today her primary specialty is working with entrepreneurs, start-ups and 'corporate athletes'. Currently, Maggie holds Advisory Board positions for prominent organizations such as GCC Global Asset Management, Rockstar Hubs International, GCCBaanx, Humanity1, Simple Drinking Water, the Social Media Association and the Skyway Investment Group, whilst also spearheading the launch of the "Free Power and Water" Foundation. Maggie has served as a Keynote Speaker at the Women Economic Forum in London, The Netherlands, Portugal, and New Delhi in India. Maggie is also a Heartmath Resilience Advantage® Trainer and has created and facilitates an intensive 3-part program called "Wellness@Work". (www.maggiewebber.com)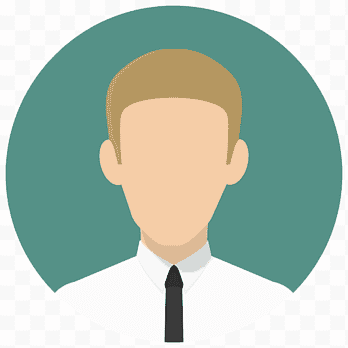 Scott Thompson

Global Business Development


GCC Global Asset Management

With business development positions at many of the major professional services firms, including Director - Head of UK Regions, Marketing, Communications and Business Development at PwC; Director of Business Development, Sales and Marketing - United Arab Emirates at KPMG; Business Development and Markets Leader at Ernst &Young; Practice Leader, Revenue and Growth Risk Services – Melbourne at Ernst and Business Developmen Directorat Ernst Scott brings to the Global Investment Platform access to these firms.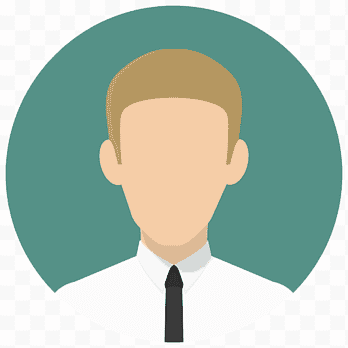 Alexander Sung
BSc (Econ), MAcc

Head of Country (China)


GCC Global Asset Management

With a Masters of Accounting, from School of Government and Business Administration from George Washington University, Washington DC, USA,Alexander has gone on to a corporate career in the international finance industry, in particular the United States and Hong Kong, for companies such as Freddie Mac and Citibank. With a wealth of contacts at government and large corporation level, Alex will oversee and advise on the group's operations in China and HongKong.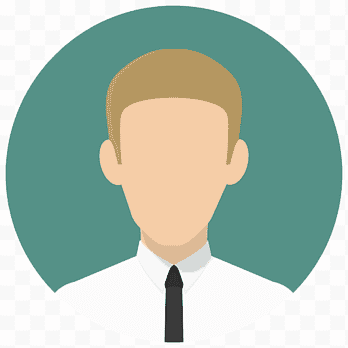 Andrew Renton

Global Business Advisor - Legal


GCC Global Asset Management


Specialising in commercial contracts as they apply to the sector, Andrew is recognised as a leading practitioner providing support and advice on infrastructure projects.

Andrew is a leading partner in International Energy and Utilities Sector group based in the London office of Bird & Bird International Lawyers. With the support of others, Andrew advises on a full range of energy and infrastructure matters. He was formerly retained by the Scottish Government and Transport Scotland to advise on major infrastructure projects. He led advisory teams for Scottish Water and Northern Ireland Water during their formation and development. Andrew has worked on a number of major projects for provision of health care facilities in the UK and internationally. He utilises his prior experiences as an engineer to understand the technical issues which need to be addressed during formation, delivery and completion of contracts.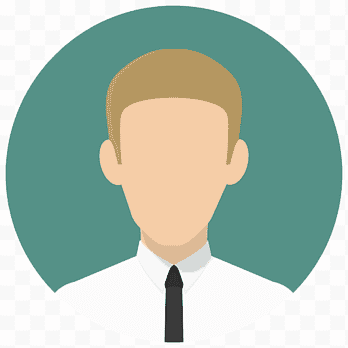 Adrian Johnson

Global Business Advisor - Construction and Project Management


Global Asset Management


Specialising in design, construction and delivery of Global Assets

Adrian was a director at EC Harris Investments from January 2010 to May 2014, and a partner at EC Harris ("ECH")from August 2008 to May 2010. ECH is a partnership with upto 5000 employees in the management consulting industry. ECH is an international Built Asset Consultancy. The company generates value by working with clients in the strategic planning of their business and the optimisation of their capital expenditure, operational cost, the ownership of their assets and the way that they use them.
EC Harris is part of Arcadis, the leading global natural and built asset design and consultancy firm working in partnership with clients to deliver exceptional and sustainable outcomes through the application of design, consultancy, engineering, project and management services. The group differentiates through its unique combination of capabilities covering the whole asset life cycle, its deep market sector insights and itsability to integrate health & safety and sustainability into the design and delivery of solutions across the globe. ARCADIS is 22,000 people that generate €2.5 billion in revenues.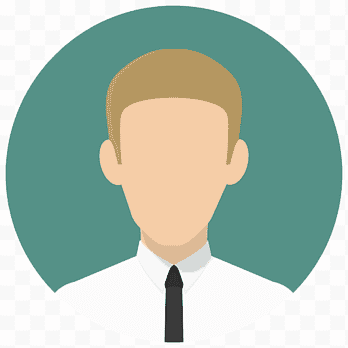 Jong Gil ('Peter') Park

Global Business Advisor – Electronics Sector


GCC Global Asset Management

Peter is a senior business executive with extensive networks and contacts in the Asia Pacific Region with many years of experience, 22 years of which have been with Samsung Corporation in Korea and the Region, including 9 years as the Managing Director of Samsung Australia. Peter's passion and commitments led the growth of Samsung to be one of Australia's top 500 companies during his tenure. Peter was responsible for corporate over seas strategy and planning for the Asia Pacific and led initiatives resulting insignificant improvements for the Region. Subsequently, Peter led the Mineral Resources Division for the Samsung Corporation. Peter's strong interests in new business models has led to promotion of various technology businesses in Australia and Korea, some of which he has personally invested in. Peter has also initiated formation of collaborative partnerships and jointventures between Australia's leading corporate and Korean conglomerates in a number of industries. These include infrastructure related projects under public private partnership(PPP) structures in Australia and projects in Australian agri-business and natural resources industries investments in: "Australian cattle farms; a eucalyptus plantation and woodchip plant; and an underground thermal coal mine. Peter holds a Bachelor of Arts (International Trade & Business Administration) from Sogang Jesuit University in Korea.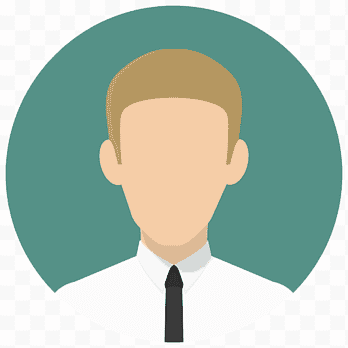 John Innes

Global Business Advisor - Venture Capital & IP Commercialisation


GCC Global Asset Management

John is a Corporate Lawyer and Accountant also having IT and Corporate Finance qualifications, with 25 years experience in the technology, enterprise software, insurance and financial services industries. He is co-founder of Business Innovation Group (www.businessinnovstiongroup.com.au), an innovation hub and early-stage company accelerator and of Slipstream Capital (www.slipstreamcapital.com.au) a seed investor in disruptive businesses and technologies having over 15 portfolio companies. He has operated at General Manager and Senior Executive level within the largest Australian financial institutions with top-line responsibility for top-line annual revenues of upto $0.75 billion(including Allianz, HIH/Winterthur Insurance and CE Heath Casualty & General Insurance Co Limited)and also in global technology corporations(including PMSC/CSC, Care Systems Corporation/PerotSystems Corporation,Inc)responsible for product development, business development, technology solutions and strategic business units in Australian, Asia, China and USA markets. John also has hands-on experience as an Investor, Director and Corporate Legal Counsel of 4 successful start-ups in the technology, professional services and insurance sectors, each achieving multi- million dollar investor exits through trade sales and an IPO.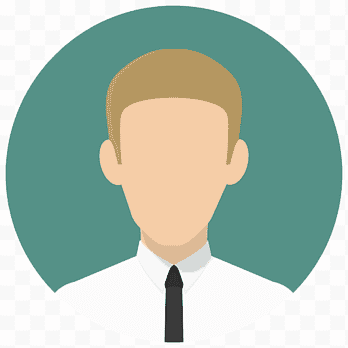 Datuk Dr Mohd Naser Ismail

Advisory Board


GCC Global Asset Management

Datuk Seri Dr. Wan Mohd Naser Ismail is the Group President and also the — Executive Chairman of the WANNASSER GROUP OF COMPANIES. He was born on the 1st of May 1958 in Kelantan, Malaysia and served in the Royal Malaysian Police as a Police Inspector in 1977 After obtaining a Law degree from Manchester University in 1983, Qualified as a Grand Master — 7th Dan Black Belt in Karate from ON-, OKINAWA, Japan. Datuk Seri dr. Wan Mohd Naser was assigned to a Special Force (D9) of the Royal Malaysian Police. Between 1990 and 1997, he served in the special Forces to the United Nations and was involved in several missions around the world, and left the service in 1997. Did his Ph.D. in Renewable Energy in Denmark in 2001. Datuk Seri Dr. Wan Naser currently owns and co-owns several companies locally as well as internationally. Over the last 21 years, Datuk Seri Dr. Wan Naser has established a successful Renewable Energy business in Europe and accumulated vast amount of experience and he is now ready to make significant contributions to the Malaysian Green Technology Initiatives. Back in Malaysia his home country, he is now starting up a Renewable Energy Industry with technology transfer from Europe, and 4 manufacturing plants in China. He invented the First successful electric scooter and the wind and electric hybrid car in 2006 . Involved in the Bahrain World Trade Centre Power Hybrid System in 2007 together with NORWIN A/S Denmark. Kaohsiung Green Stadium in Taiwan and London Castle House Tower in London. His manufacturing facilities in China has put more than two million electric scooters on the road in China which made up of about 10% of the Electric scooters in CHINA. Designed the small wattage vertical wind turbine and also involved in the creation of foldable military amourphous solar panels. Created and designed the " PUTARRELLO WIND TURBINE FOR TRANSPORTATION TECHNOLOGY " in 2005 . Currently involved in 6 Mega projects in Indonesia and 8 Mega projects in Thailand mostly on Renewable Energy Projects and working closely with GCC, London.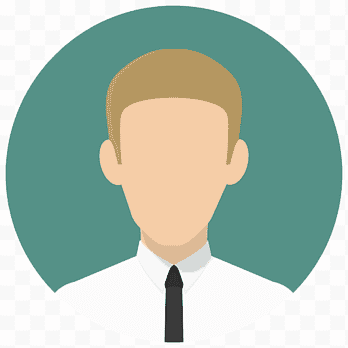 Sung Tae ('Tae') Pang

Global Business Advisor - Finance & Accounting


GCC Global Asset Management

Tae is a senior management executive and professional consultant with over 29 years experience, who has been active during the last twelve years in various leadership responsibilities in private equity (venture capital), agri-business, manufacturing, real estate, professional and financial services, technology and construction industries, based in four countries in the Asia Pacific Region (Sydney, Tokyo, Seoul and Hong Kong) and working in another twenty countries around the world. Tae has spent time as Country Head of Protiviti (Formerly Arthur Andersen Risk Consulting) where he has responsible for setting up the Firms'spresence in new markets before building and leading teams of Consultants. Combined 20 years experience in professional services, including 10 years for E & Yand Deloitte in risk consulting services to international corporations. Tae holds a Bachelor of Economics from Sydney University, a Master of Business Administration (MBA) from the Australian Graduate School of Management (AGSM University of New South Wales)and is amember of the Institute of Chartered Accountants in Australia (CA) and the Institute of Internal Auditors in Australia (MIIAAust.)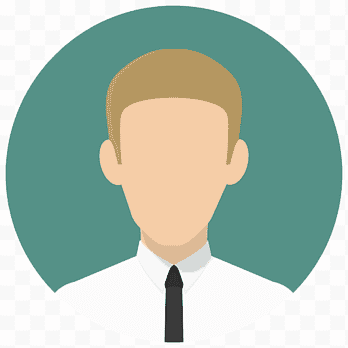 Rob Cecil

Global Business Advisor - Marketing


GCC Global Asset Management

Rob Cecil is an experienced business growth expert with specific expertise in marketing, sales, process, automation and business development methodologies. In addition to leading large sales organizations for global technology corporations, Rob has founded several companies having guided their growth to market leader positions. As an advisor, trainer and coach, Rob has dedicated his attention to rapid growth companies with unique market opportunities supported by strong leadership teams. Rob has consulted for over 100 businesses in a wide array of industries in over a dozen countries. He has worked alongside business experts including Chet Holmes and Tony Robbins among many others and has been a speaker at numerous business events. Rob has a BS in business from Nova Southeastern University and has studied in graduate programs at Georgia State University and University of Illinois. He is married with two kids, an accomplished musician and enjoys volunteer in ghistimein youth sports and music programs as well as environmental preservation organizations.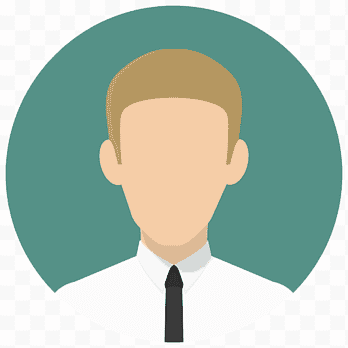 Adam McCaa

Global Business Advisor - Sales


GCC Global Asset Management

Adam McCaa is a business growth expert, serial entrepreneur, business coach, consultant, corporate trainer and public speaker with over 20 years' experience. He is a graduate of Radford University with a BS in Corporate and Professional Communications. Adam has had thepri vilege of training and working with some of the most successful business minds on the planet today including Tony Robbins, Jay Abraham and Chet Holmes. He is dedicated to sharing his knowledge and insight to help other business owners grow faster, better and smarter. As an entrepreneur he has owned and developed several successful companies including an advertising and creative agency, sales and corporate training business, and a multimedia advertising company. He's worked in hundreds of different industries around the world and has helped numerous clients achieve the Inc. 500 Fastest Growing Private Companies in Americalist. Adam's impressive track record stems from his vast experience of developing creative marketing and sales strategies, building effective systems and processes and implementing the best practices that consistently generate optimum performance. Adam's clients describe him as extreme lyengaging, inspiring and motivating, and laser focused on the goals needed to achieve massive growth and success.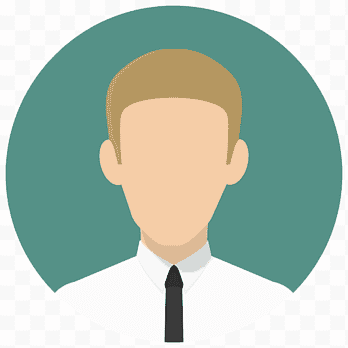 José Covas

Global Business Advisor - Real Estate


GCC Global Asset Management

José Covas is graduated in economics from the Instituto Superior de Economia e Gestão and has a Masters degree in Real Estate financing from INDEG-ISCTE. José Covas, based in Portugal is the head of the Advisory Department in WORX (Knight Frank), Real Estate Consultants, which includes Valuations, Consultancy and Research. He has wide experience in the Real Estate market and is known for his professionalism and know how. He is a member and Portugal Chairman of the RICS(Royal Institution of Chartered Surveyors)and is a credited with the CMVM (the financial regulatory authority) as a qualified valuer. During his career he has valued the portfolios of the main Real Estate funds, insurance companies, pension funds and Real Estate developers, and of major Portuguese and international companies. His career in the Real Estate sector has been marked by his high level of expertise and by the confidence with which he approaches each project. He is on the GCC's International Real Estate Valuer's panel.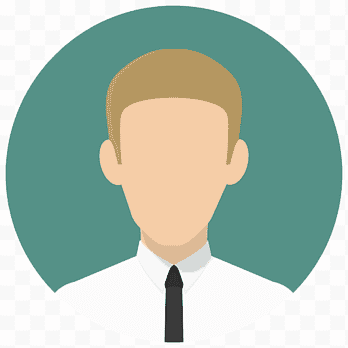 Terence Rodrigues
BA, MA (Oxford), Etudes Doct (Paris)

Global Business Advisor - Art


GCC Global Asset Management

A specialist in fine art, Terence Rodrigues was educated at the universities of Oxford and Paris and later lectured at Oxford University. He was subsequently a director of Christie's, worked as an Independent art consultant and lectured on art and architecture in Europe, the USA and Asia. He has written books on artand exhibition catalogues. His interests range from Old Master paintings to contemporary art. Terence provides expert advice on all aspects of art, including acquisition, sales and insurance valuations. He is also the Editorial Director of The Fine Arts Journal Middle East and partner of Intuitive Media Associates, He is British but also speaks French, Spanish, Italian and German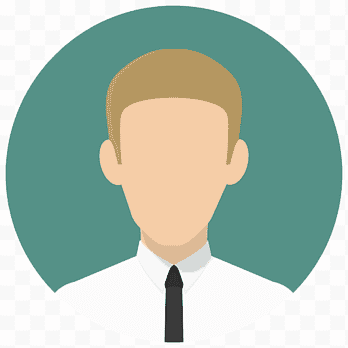 Rasmus Andersen
BSc in Economics and Business Management

Global Business Advisor - Capital


GCC Global Asset Management

Rasmus Andersen, CFA is a co-Founder of Runestone Capital and Portfolio Manager of the Runestone Capital Fund, which implements a proprietary quantitative driven absolute return strategy trading US equity index volatility. The fund has out performed its index since inception and is currently the best performing volatility fund out of 77 in 2016, up 20.9% as per end of April. Rasmus graduated in 2006 from the University of Aarhus Denmark with a BSc in Economics and Business Management, finishing top 2% of the class, including a top 1% grade for his dissertation: Estimating Value-at-Risk: A heavy tailed conditional distribution approach. Next to his studies he worked as an academic research assistant from 2004 to 2006 in the field of labour market economics, focusing on large volume database construction and analytics. In 2007 he graduated with an MPhil in Economics from Queens' College, University of Cambridge with specialist subjects in asset pricing and industrial organization.
Rasmus has over 9 years' experience at international investment banks. In 2007, he joined Morgan Stanley in London as an Analyst in the Nordic Equity Capital Markets, raising capital by equity issuance and advising corporates, governments and private equity firms. In 2008, he moved to the firm's European Mergers & Acquisitions team as an Analyst advising buy-side and sell-side transactions to corporates and private equity firms. In late 2008, he joined a middle market team as an Analyst and later as an Associate, where he conducted financial modelling and idea generation, both through bottom-up analysis and quantitative methods, as well as the trading of volatility instruments for institutional and private clients. In addition, he expanded the team's coverage of clients in Scandinavia, focusing on institutions, alternative and long-only investment managers as well as family offices. In 2014, Rasmus joined Credit Suisse in London as Vice President during their take over of the Morgan Stanley division and focused on the Danish market. He is now working with GCC GLOBAL as CEO of GCC CAPITAL Limited.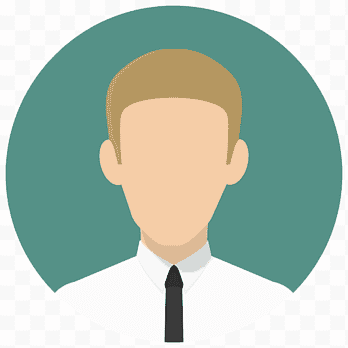 Matthew Jones

Global Business Advisor - Infrastructure


GCC Global Asset Management

"Matthews qualifications includes a BSc in Quantity Surveying at Westminster University and higher level education qualifications in Business and Finance. He is a former Executive Director and shareholder of the Investcap Group of Companies, and recently appointed Chief Executive Officer of Rail City Limited; a GCC Global Asset Management consortium company established to rollout large infrastructure projects for various Governments around the world. This includes, but not limited to roads, bridges, ports and railways. Matthews knowledge and experience in the global construction and finance industries have provided him with a platform and capability to approach a variety of international projects in a strategic and pragmatic manner. The structuring and implementation of strategies have been under taken at the highest level,to both political and corporate audiences and clients, in a variety of international markets with a comprehensive understanding of the respective diverse cultural environments.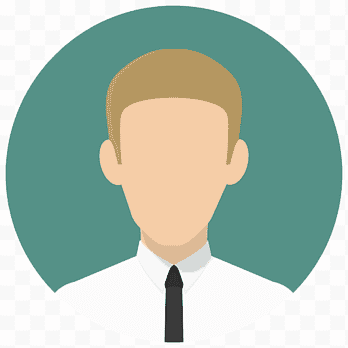 Richard Busby

Global Business Advisor - Sponsorship


GCC Global Asset Management

Richard has worked for a very wide range of clients including the All Africa Games, Australian Trade Commission, the BBC, British Airways, London Eye, the Diana Princess of Wales Memorial Fund, Singapore Tourist Board, United Nations, Wembley Stadium, as well as 3M, Ciba, Danone, Nestle, Phillips, Porsche, ReedElsevier, Shell and Volvo. Richard also wrote the inaugural Management Report on Sponsorship for the Financial Times, and has spoken on sponsorship in many countries around the globe. He is the GCC Global Platform's Advisor on Sponsorship.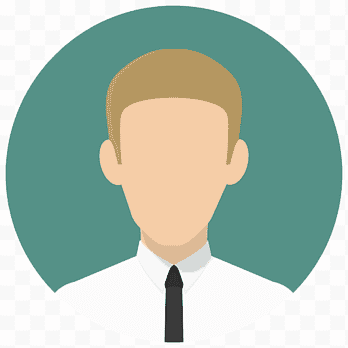 Hector Martinez

Global Business Advisor - Sport (Football)


GCC Global Asset Management

Hector was identified at 15 as a potential striker while playing with Rio Negro by agent, SenorPesuti. Contracted to Buenos Aires River Plate club, he progressed through the club development program from juniors to first grade under coaching from Brazilan Di Di (3 times World Cup Winner and team-mate of Pele). At 17, he transferred to first division club Atlanta. A year later here presented Argentina, helping them win the Misiones Cup, scoring 5 goals in victories over Brazil, Bolivia, Paraguay and Uruguay. At 20, he moved to Ferro Carrill Oeste, before being recruited by Australian national coach Rale Rasic for Pan Hellenic (now Sydney Olympic) in 1974. Hector later represented Australia in the Pacific Cup, runners up to Mexico against teams from USA, Japan, Canada and New Zealand. He played for various Australian National League clubs before retiring in 1980 to play indoor football. Registered to level 5 with the FAA (Futebolistas Argentinos Agremiados), a level only achievable by internationals and can therefore coach anywhere in the world at any level.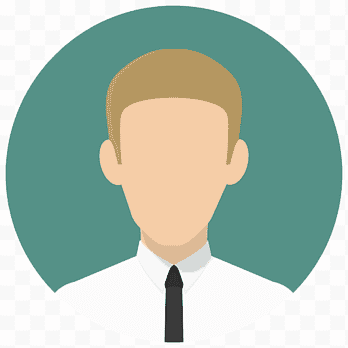 Nigel Rodrigues

Global Business Advisor - Media & Art


GCC Global Asset Management

Nigel was educated in England and has spent his entire career spanning 30 years in international media and publishing, working for large media institutions such as Maxwell Business Communication, Nexus Media and Euromoney PLC. In 2004, he was one of the founding partners of Dubai-based CPI Financial, publishers of Banker Middle East, Islamic Business & Finance and Private Equity & Venture Capital as well as being the organizer of the highly respected Industry Awards. In 2008 Nigel was instrumental in the successful majority acquisition of CPI Financial by DIFC Investments where he remained as CEO until 2011 and remains as shareholder and executive board director. Intuitive Media Associates LLE was established in May 2013, with its' flagship title 'The Fine Arts Journal Middle East', the only magazine of its type in the Middle East and globally too.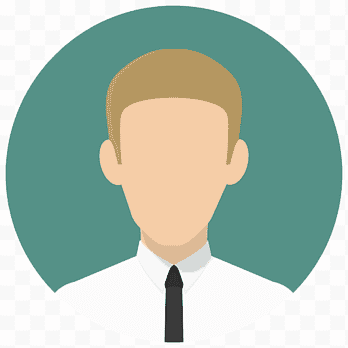 Glen Smith
BA (Psych), Dip.Soc.Stud (Melbourne)

Global Foundation Advisor - Youth Development


GCC Global Asset Management

As the Chief Executive of the Youth Research Forum(YRF)in the United Kingdom, Glen is considered a world authority on youth development issues. Young people have moved to the centre of government policy- making. Government is increasingly seeking to intervene to modify youth behaviour, but with varying degrees of success. The purpose of the YRF, a Social Enterprise, is to address local, regional, national and international issues related to young people today. The YRF will also enable its members to become substantially better informed about today'syoungpeople,and help to develop evidence-led initiatives and interventions. Glenis the GCC Global Foundations Advisor on Youth Development.